Stay overnight during TEFAF
Are you looking for a hotel during TEFAF Maastricht? Book Merici hotel in Sittard.
Are you planning to visit TEFAF Maastricht and are you still looking for a hotel for your overnight stay? Merici hotel is a 15-minute drive from TEFAF in Maastricht. You are within 10 minutes on the A2 motorway towards Maastricht and Maastricht Aachen-Airport Airport is 15 minutes away from Merici hotel in Sittard.
About TEFAF
TEFAF Maastricht is regarded worldwide as the leading art fair for fine art, antiques and design. Art dealers from all over the world gather for 9 days in the MECC in Maastricht where they present their most beloved works of art. Whether painted masterpieces, antiques or jewellery, during TEFAF the world's most exclusive art can be viewed by the general public.
TEFAF has been organized in Maastricht since 1988.
Why stay at Merici hotel in Sittard during TEFAF?
5 different room categories and suites
In the evening you will have dinner at Restaurant George's, restaurant of the Merici hotel in Sittard.
A drink in our Bistrot Volte
Parking spaces available for €15.00 per day
A 20-minute drive from TEFAF
10 minutes away from Maastricht Aachen-Airport airport
Book your stay during TEFAF at Merici hotel in Sittard for the best price at www.mericihotel.nl or mail to [email protected] for the best price.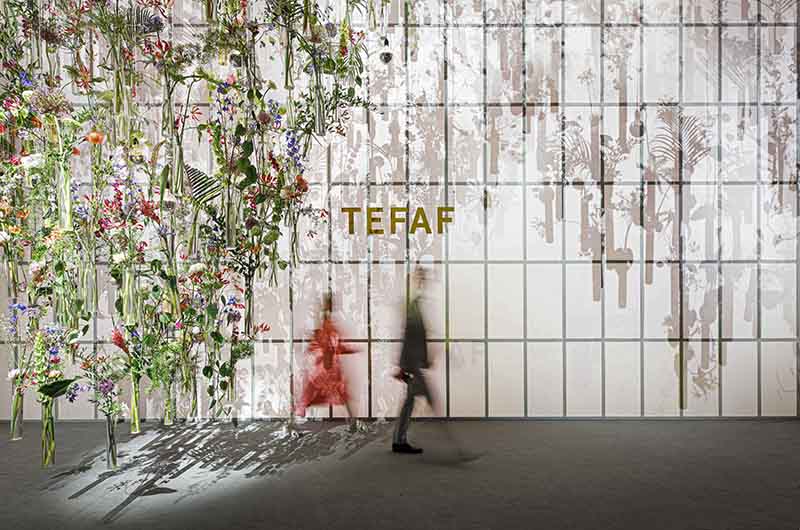 Bron: Entrance at TEFAF Maastricht 2022. Photo: Loraine Bodewes. Courtesy of TEFAF.